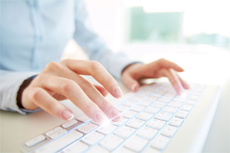 Add:No.19 Lianxi Rd., Huangdu, Jiading, Shanghai, China
Zip:201804
Tel:021-69595181-203
Fax:021-69595180
Contact:Mr. Xu / 13801701519
Miss.Sophia / 021-69595181-203
E-mail:sophia_sgh@126.com
News & Trends
Natural rubber supply is on the tight side
Date : 2019-01-10    Source : www.sh-good-harvest.com
Core Prompt : Natural rubber supply is on the tight side
From the beginning of the end of 2018, the global number of the main producing areas of natural rubber stop cutting. Insiders said that in January 2019 the global natural rubber production will decline, tight supply of natural rubber.
In 2018 December, Yunnan domestic natural rubber producing areas have stopped cutting. In early December 2018 that marked two plastic raw material price is about 8500~8600 yuan / ton." Jinlian "rubber analyst Lu Ning said, Hainan natural rubber production stop cutting into the reduction period, the raw material is reduced. Although not yet announced specific stop cutting time, but the sea areas in south central rubber is expected or cut to early January 2019, at the same time because the temperature dropped and rubber prices in the doldrums, the island of Hainan and more appear not abandoned and the serious situation of tapping cut, raw material supply was tight, the equivalent to stop cutting. With the glue dry water drop state processing plant to reserve raw material for the production of dry rubber, latex yield significantly reduced, processing factory months offer enthusiasm gradually depressed. At the end of December 2018, the market price has been raised to latex 8000 yuan / ton, the price is not a competitive advantage, there is no market price. All areas of latex raw material price is about drying at 9800~10000 yuan / ton.
At present, although the Thailand region was busy production season, but in the southern Thailand since the beginning of December 2018 increased rainfall, even months in many areas were flooded, resulting in tapping process was blocked, the purchase price of raw materials rose concussion." Lu Ning said. According to LIAN statistics, Thailand Hatyai area glue 35.5 baht / kg since the purchase price rose to 39 baht / kg, processing factory said raw materials into the plant significantly reduced, processing cost is enlarged, $cargo prices to get some support. 12 months late in 2018 a slight improvement in the weather, the raw material output increased, glue a narrow price fell to 38.5 baht / kg.
Indonesia suffered many areas due to the 2018 leaves, yield is always in the state of tight. In December 2018 the end of the month before the rain decreased in northern sumatra. It is reported that the acquisition of Medan local cup rubber prices in 17000~17300 rupiah / ton, the acquisition of Kota Palembang local cup rubber prices in 17000~17500 rupiah / ton. "Rubber processing plant, the acquisition of raw materials is still difficult, part of the factory shipment delay. In addition, the dollar processing cost is higher, at $1320~1360 / ton, the price marking was significantly higher than that of Thailand, Malaysia, foreign trade company is acceptable, but Chinese acceptance is very low." Lu Ning said.
It is understood that the production of natural rubber in Vietnam high season has passed, gradually transition to low birth. Because the rubber price downturn, tapping rubber farmers enthusiasm is not high. A region said that at the end of December 2018, the Vietnamese natural rubber production areas more prosperous season has been reduced by 1/3. Market speculation has stopped producing cut expectations. Rubber Corporation has completed 2018 of the annual sales plan, not to worry sales, private factory started hoarding of raw materials. In view of the purchase price of raw materials, 3L glue, 10# glue and other prices are at a high level.
"In case collected from the current point of view, Vietnam or areas will be in mid January 2019 to stop cutting, Indonesia, Thailand has not yet heard stopped cut expectations, but Indonesia production has not abundant, Thailand will also be reduced to the transition period." Lu Ning said, in 2019 January the global number of natural rubber in the main producing areas of natural rubber production will decline. In addition, 2019 No. 1 typhoon "Pabuk" has been formed, will affect Kampuchea, Vietnam, southern Thailand, the Malay Peninsula in early January 2019, the supply of natural rubber producing areas showed multiple stages of tight state.
Previous:
What is pvc? What are the main uses of pvc?
Next:
Factors affecting mixing effect of internal mixer.